Political Consultant Dr. Angela Demaree Reveals Her Success Strategies For First-Time Candidates On Influencers Radio
Political Consultant Dr. Angela Demaree was the featured guest on Influencers Radio with host Jack Mize talking about the realities facing first-time political candidates.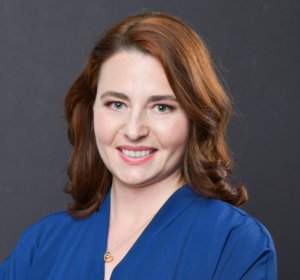 On a recent episode of Influencers Radio with Jack Mize, Political Consultant Dr. Angela Demaree discussed the common fears, misconceptions, and little known pitfalls encountered by first-time candidates.
Demaree, known as the Non-Traditional Political Consultant For Non-Traditional Political Candidates, is a veterinarian, military veteran, and the CEO and Principal Consultant for PAWS Consulting, a public health and political consulting firm. Demaree was recently medically retired as a Major in the U.S. Army Reserves having deployed in 2012 in support of Operation Enduring Freedom.
When Demaree lost her job two weeks before her final service-connected surgery, she did the only reasonable thing she could think to do, she ran for Congress to ensure Reservists didn't continue to fall through the loopholes in the law.
During the interview, Demaree revealed how the strategies and demands of getting a political campaign off the ground parallel those of start-up companies, explaining, "As a veterinarian, I worked last year with a veterinary technology startup company and participated in startup accelerator programs. And what I've really learned is that campaigns are the ultimate startup companies. Because startup companies have to get a foundation in place very quickly, raise a lot of money, and get their products out to the consumers.
Campaigns are very similar. Because now you've got the subject matter experts, advocates, and activists who now have to wear the CEO hat in their very own startup company. Their start time is when they file the paperwork, the end time is on Election Day. While startup companies can continue to run indefinitely, but with a campaign, you have a finite period of time… And now you have two primary roles, which is A: Raising money, and B: The primary spokesperson for your campaign. It's exactly the same as a startup company in the entrepreneurial world. And it's a very different mindset, you're now going to have to delegate perhaps all of the things that you love to do to somebody else so that you can now step into the candidate role and become the CEO of your campaign."
Through her experiences serving as the COO of a startup company, a congressional candidate, and a certified high-performance coach, she developed accelerator programs to help first-time political candidates get the infrastructure and fundraising in place to hit the ground running while ensuring they have the mental, emotional, and physical stamina required to thrive on the campaign trail.
Listen to the full episode at https://influencersradio.com/angela-demaree
To learn more about Dr. Angela Demaree, visit https://www.pawsconsulting.com/candidate
Media Contact
Company Name: Influencers Radio
Contact Person: Rachel Allen
Email: Send Email
Phone: 713-242-1662
Country: United States
Website: https://influencersradio.com/angela-demaree