Newly-Launched App Called "Vibe Circle" Allows Users to Gain a Strong Command Over the Law of Attraction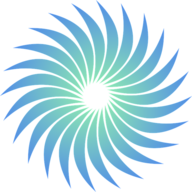 The law of attraction is the belief that negative and positive thoughts have an influence on one's lives. The more positive one's mind is, the more positive their experiences in life will be and vice versa.
Many experts have been practicing and exploring this line of thought. Recently, a team of law of attraction practitioners has started a project called The Vibe Circle. They produce mobile and web applications that allow users to learn more about the law of attraction. The team behind the project works to educate all types of audiences to effectively command this universal law with ease.
In order to achieve this goal, the app is designed to provide users with mindfulness. It features hundreds of affirmations and quotes that are highly effective for anyone wanting to make use of the law of attraction. In addition to this, users receive high-quality media, such as videos, images and written materials that can help achieve mindfulness. The goal is to ensure that everyone has access to the resources needed to live a life of abundance by utilizing the law of attraction.
They analyze thousands of content creators each month. They then pick and choose the very best ones and display them on their app. Users receive access to these resources and a lot more in a simple and convenient manner.
The app is ideal for people who wish to get in touch with their inner spirituality but do not know where to start. The assistance it offers can propel people towards a better life. The experience is curated by learned experts and professionals who are a part of the Vibe Circle. The app is currently available for both Android and iOS. Users can also install the Google Chrome extension to receive their daily affirmations on desktop.
Despite its recent launch, it has already garnered quite a bit of popularity. The developers are even focusing on the release of Law of Attraction courses as a supplementary project in the near future.
About The Vibe Circle:
A team of highly determined law of attraction practitioners has recently started a project called "The Vibe Circle". They are producing free mobile and desktop apps for commanding the law of attraction with ease. Users of these apps receive daily affirmations and access to high-quality media that can help boost their mindfulness.
Website: https://www.thevibecircle.com/
iOS App: https://apps.apple.com/us/app/vibe-circle/id1495260614
Android App: https://play.google.com/store/apps/details?id=com.verievi.vibecircle
Media Contact
Company Name: Verievi Teknoloji
Contact Person: Ilyas Serter
Email: Send Email
Country: Turkey
Website: https://www.thevibecircle.com/